Donated by DLCC Ranch
Dar and Lynn Giess of Pierz, Minn., and the Northern States South Devon Association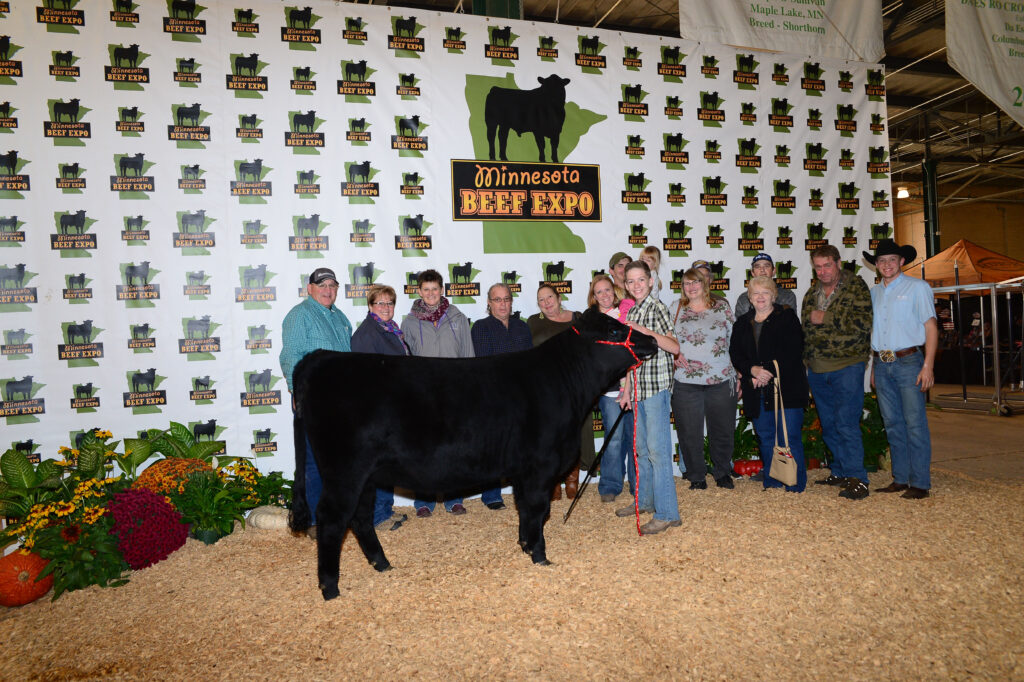 The Northern States South Devon Association (NSSDA) was formed over 15 years ago by a small group of South Devon breeders in central-Minnesota. An active and enthusiastic group of South Devon producers from Wisconsin, Minnesota, North Dakota, and Montana, currently promote South Devon cattle throughout the Midwest by participating in farm shows, 4-H and FFA activities, Junior shows and livestock events. A strong number of passionate and talented Junior Association members participate each year at the Minnesota Beef Expo. Members from NSSDA have strongly supported MYBEP since its beginning by donating a South Devon heifer each year to a deserving Junior. Northern States South Devon Association members donate funds toward the support of a MYBEP heifer, and then a heifer is selected and purchased from one of the members each year. NSSDA is proud that all of the past recipients of South Devon heifers are active members in the North American South Devon Junior Association.
Since the early 1980's, DarLynn Cattle Company, otherwise known as DLCC Ranch, has been in the seedstock business. The guiding principles to the DLCC Ranch operation have remained a balanced approach to genetics with emphasis on growth and carcass merit, a sincere focus on eye-appeal and udder quality, and emphasizing the effects of hybrid vigor through the production of their Poundmaker cattle. Dar and Lynn's philosophy to cattle breeding is represented in every animal they sell, and the Giess' pride themselves in producing honest cattle that give producers real results.

Dar and Lynn and family are active in a variety of state and national cattle industry groups, including MSCA, Northern States and the National South Devon Associations. They are also strong supporters of youth events in the cattle industry, where they have served as judges at local 4-H livestock shows and work with area youth on cattle showmanship and handling skills. DLCC Ranch is pleased and proud to be associated with the Minnesota Youth Beef Experience Program and is excited to mentor another youth with the gift of this heifer.