Donated by Rockin H Simmentals
Matt, Holly, Taten, Maxten and Eli Hoffman of Canby Minn., on behalf of the Minnesota Simmental Association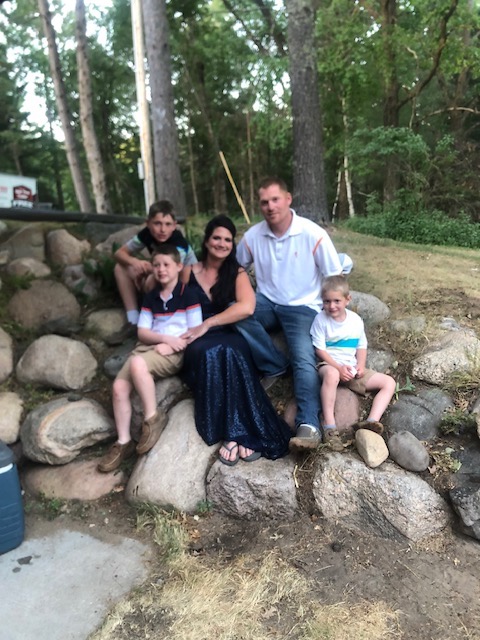 Rockin H Simmentals is owned and operated by Matt and Holly Hoffman along with their 3 sons, Taten, Maxten and Eli Hoffman, of Canby Minn. Their operation consists of a 200 head registered cow/calf and feedlot operation in Southwest Minnesota, near South Dakota and Buffalo Ridge. They hold an annual production sale on the third Saturday of March each year and sell bulls, heifers, breds and pairs.

Their family has been in the Simmental business since the mid-1970s along with running about 1,500 acres of tillable ground with corn, soybeans and hay, with their parents Chuck and Lorie Hoffman. During the summer months the family stays busy showing cattle across the state, including at Simmental Junior Nationals, and putting up hay every chance they get.

When the Hoffmans were approached to be a part of the MYBEP program, they were honored to join a youth program that keeps the kids involved in cattle operations. They are excited to mentor and build a relationship with a MYBEP recipient to instill their knowledge of the cattle operations in our youths future.

Their operation prides itself on our cow herd and on the years of dedication and countless days/hours spent on working and building the herd to where it is. Most importantly they pride themselves on the people that have helped them along the way. They have built, and hope to continue to build, strong, passionate relationships with customers new and old, and they look forward to October at the Expo, where they will be displaying cattle. Be sure to look them up in the barns- they love to talk cattle!
---
Donated by Mueller Farms
Jim and Stacie Mueller and family of Arlington, Minn., on behalf of the Minnesota Simmental Association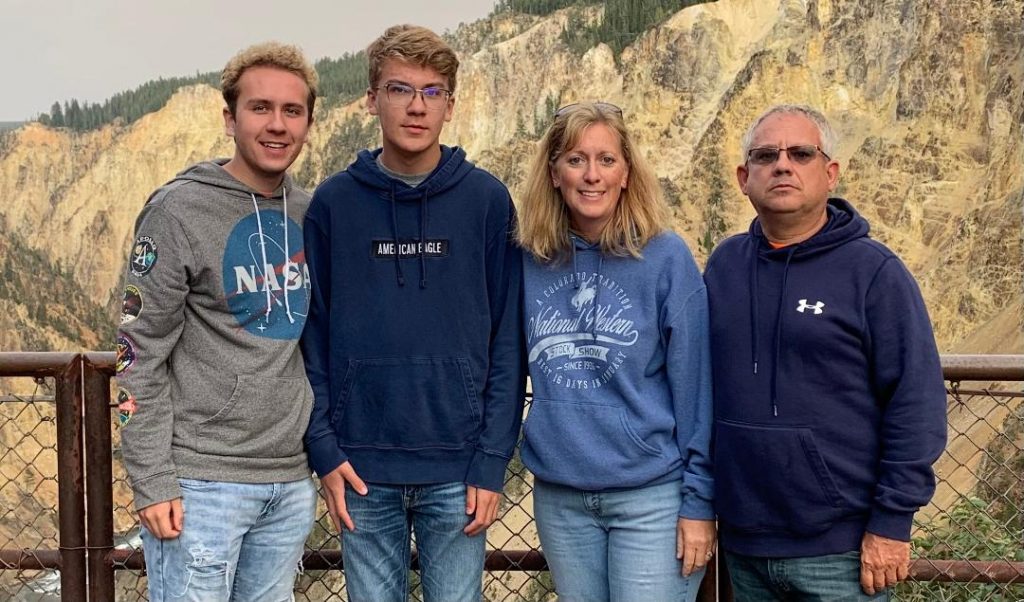 Mueller Farms was started in 2000 with a few Simmental heifers. With Jim and Stacie newly married and living in town, the cattle were housed at Jim's parent's farm. In 2007 they purchased their own farm, which is located one mile from Jim's parent's farm, and in 2008 they purchased the foundation of their registered seed stock operation. They now have 40 registered Simmental and SimAngus cows in their herd. Jim and Stacie have purchased genetics from elite Simmental breeders to base their cow herd on. They have utilized embryo collection and implantation to progress their genetics, and their goal is to produce cattle that will compete in the show ring, perform in the pasture, and excel in the feedlot to maximize profitability. Mueller Farms consigns cattle at the Royal Classic Sale, Minnesota Beef Expo, Minnesota State Simmental Sale, and through private treaty off the farm.

Jim, along with his dad, crop farm corn, soybeans, and alfalfa. His parents and a younger brother also own a commercial cow herd. Jim works full time for Sibley County Highway Department in addition to custom field work, baling and bale wrapping. Stacie is in her 22nd year as a RN for Ridgeview Medical Center in the Surgical Services Department. She is an active 4-H adult leader in Sibley County. Stacie's parents also own a small commercial cow herd and raise show quality club lambs.

Raising their sons, Jordan and Joey, in the livestock environment is something they are very proud of. Showing cattle at numerous junior and open shows taught many life lessons for the whole family and made many fun memories. Highlights include, winning Grand Champion Simmental Heifer at the National Western Stock Show in Denver, the Minnesota State Fair, and the Minnesota Beef Expo. Jordan will be a sophomore at Minnesota State University in Mankato this fall, majoring in Urban Planning, with minors in political science and geography. Joey is entering his senior year at Sibley East High School where he is excelling in the Clay Target Program and enjoying every minute of it. The Muellers are excited to help a young cattle enthusiast get a start at building their own herd. Investing in the future is money and time well spent!