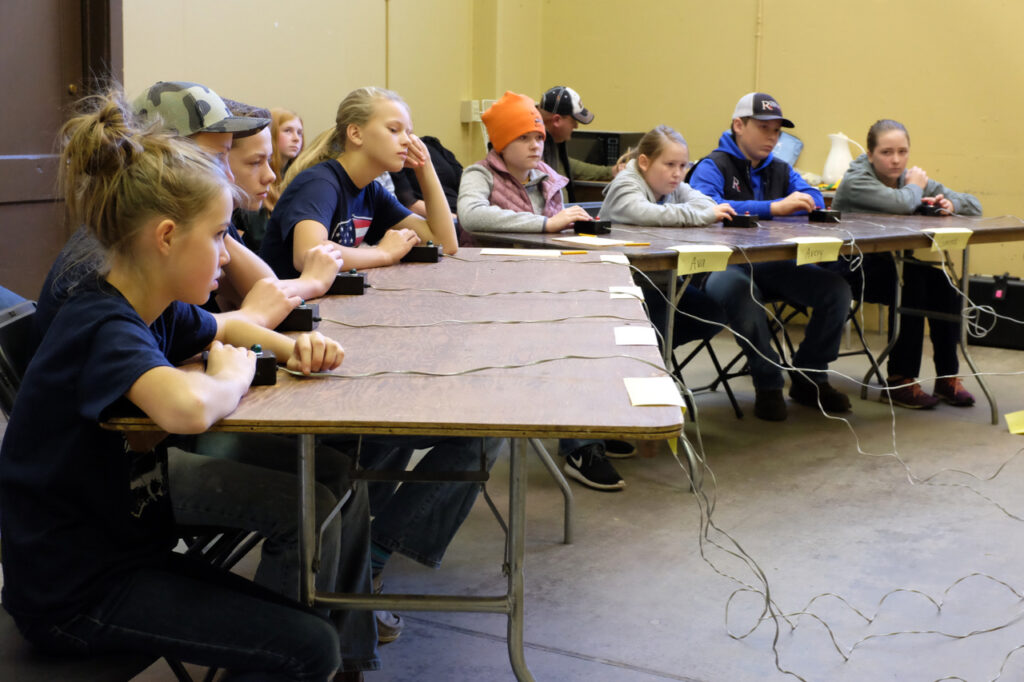 Think you know the beef industry in and out? The knowledge bowl contest is for you. Get together a group of four friends, and join us for our annual knowledge contest. It's a perfect time to practice for the state quiz bowl competition!

Questions about the knowledge bowl can be directed to Expo staff at info@mnbeefexpo.com or 651-643-6476.
SCHEDULE
---
Thursday, Oct. 20, 2022 (Lee & Rose Warner Coliseum Concourse)
10:30-11 a.m.: Check-in (Horse Show Office – Northwest corner of Coliseum)
11 a.m.: Contest instructions & contest begins; awards will be presented immediately following contest
RULES & INFORMATION
---
General Information
Pre-registration is required and the registration form can be downloaded here. Registration is due no later than Friday, Oct. 14, 2022.
The contest will be designed after the Minnesota 4-H contest, and all questions will be related to the beef industry.
Teams will consist of four members. A team may have a fifth person as a substitute, but teams with less than four members are not accepted. A substitute can enter once between rounds and must complete the competition after entry.
There will be three age divisions. Please use your age as of the first day of the Expo:

Intermediate: 12 to 14
Senior: 15 to 21
Fees
$20/team (entries postmarked by Oct. 7)
$25/team (entries postmarked Oct. 8-13)
Match Set-Up
Each Knowledge Bowl contest will have three phases in a match:

Phase #1 – Individual questions (one question per player)
Phase #2 – One-on-one questions (eight questions total; two per player)
Phase #3 – Open questions (10 toss-up questions; two bonus; any player can answer)
Overtime – Three open questions (anyone can answer; sudden-death after that if still tied)
Scoring & Awards
Teams will be scored based on their performance in each phase, and the team with the highest score in each division will win.

Phase #1 – 5 points per correct answer; no loss of points
Phase #2 – 10 points per correct answer; no loss of points
Phase #3 – 10 points per correct answer; no loss of points, 10 points for correct bonus answer; no loss of points, 20 point team bonus if all four members answer a question
Overtime – 10 points per correct answer; no loss of points

Awards will be given to the top two junior, intermediate and senior teams immediately following the final contest.