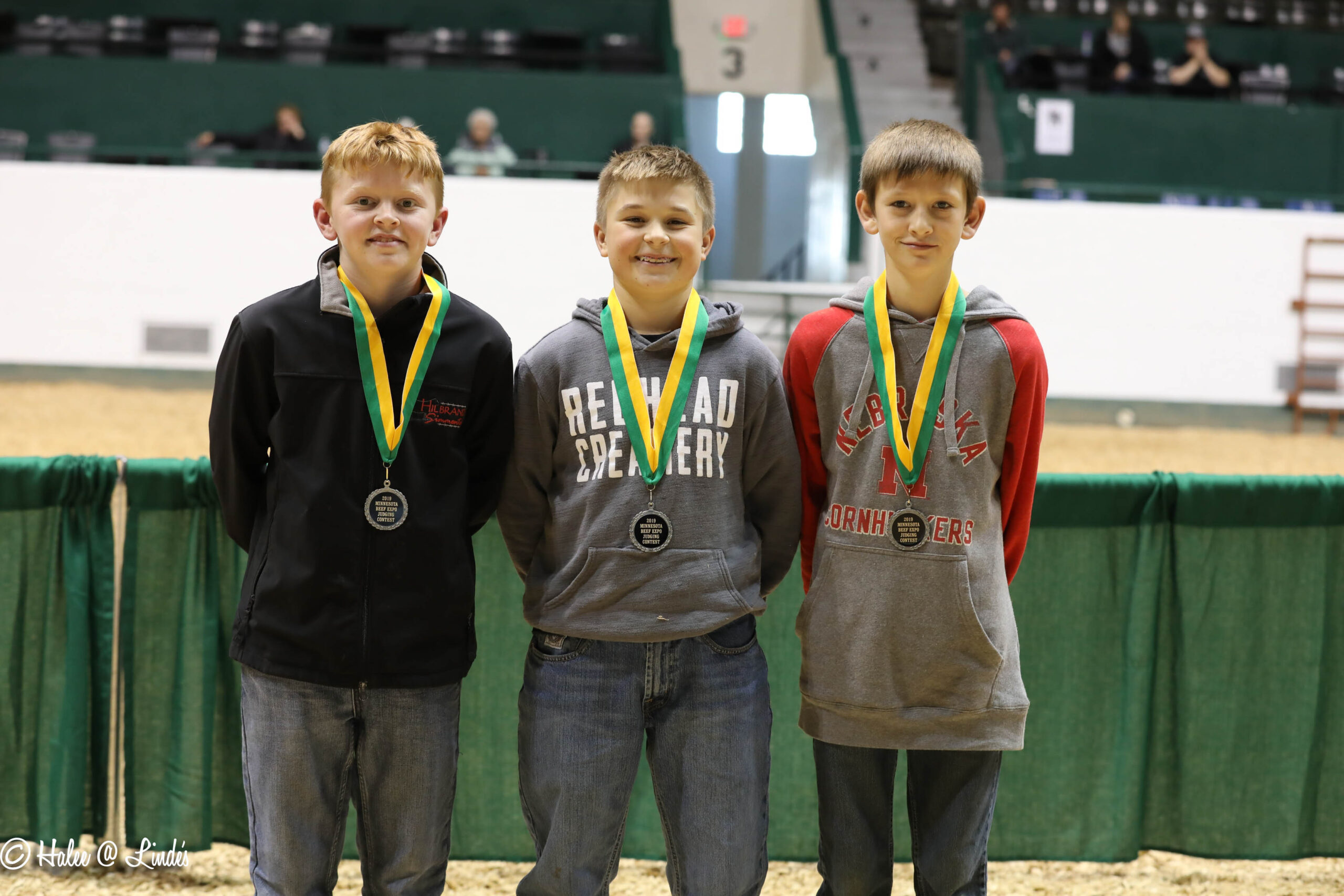 Each year, the Minnesota Beef Expo welcomes both youth and adults to participate our well-attended judging contest where participants sort through six high-quality classes of cattle!

All are encouraged to join us (college teams, adults, FFA chapters, 4-H county teams, etc.)! You do not need to be an Expo participant to compete, and all participants will register on-site the morning of the competition.

Questions about the judging contest can be directed to Expo staff at info@mnbeefexpo.com or 651-643-6476.
SCHEDULE
---
Friday, Oct. 20, 2023 (Lee & Rose Warner Coliseum Arena)
8-9 a.m.: Registration (Horse Show Office – Northwest corner of Coliseum)
9:15 a.m.: Instructions and welcome (Please find a seat in section 21)
9:30 a.m.: Judging contest begins
3 p.m.: Awards presentation

Please come prepared with your list of individual and/or team participants names and entry fee.
RULES & INFORMATION
---
General Information
The Expo's judging contest will feature six classes of beef cattle consisting of breeding heifers, market steers and prospect calves.
Time limit will be 12 minutes per class.
Classes may include questions that will be asked following the contest.
There will be no oral reasons.
Please bring a pencil.
Fees
Team Structure
Team entries will be comprised of four individuals. All four scores will be used to calculate the team score.
Individual entries will also be accepted.
Age groups for the judging contest will be as follows. NEW FOR 2023! Please use your age as of Jan. 1, 2023:

Junior: 7 to 11                 
Intermediate: 12 to 14
Senior: 15 to 18

Adult: High school graduates and up (adults will only judge as individuals)
Awards
There will be team competitions in the junior, intermediate and senior age groups.
Adults will only judge as individuals.
Awards will be given to top teams in the junior, intermediate and senior divisions and individuals in all four age groups.