2021 MYBEP APPLICATIONS NOW OPEN! APPLY HERE BY SEPTEMBER 10, 2021 at 11:59 P.M.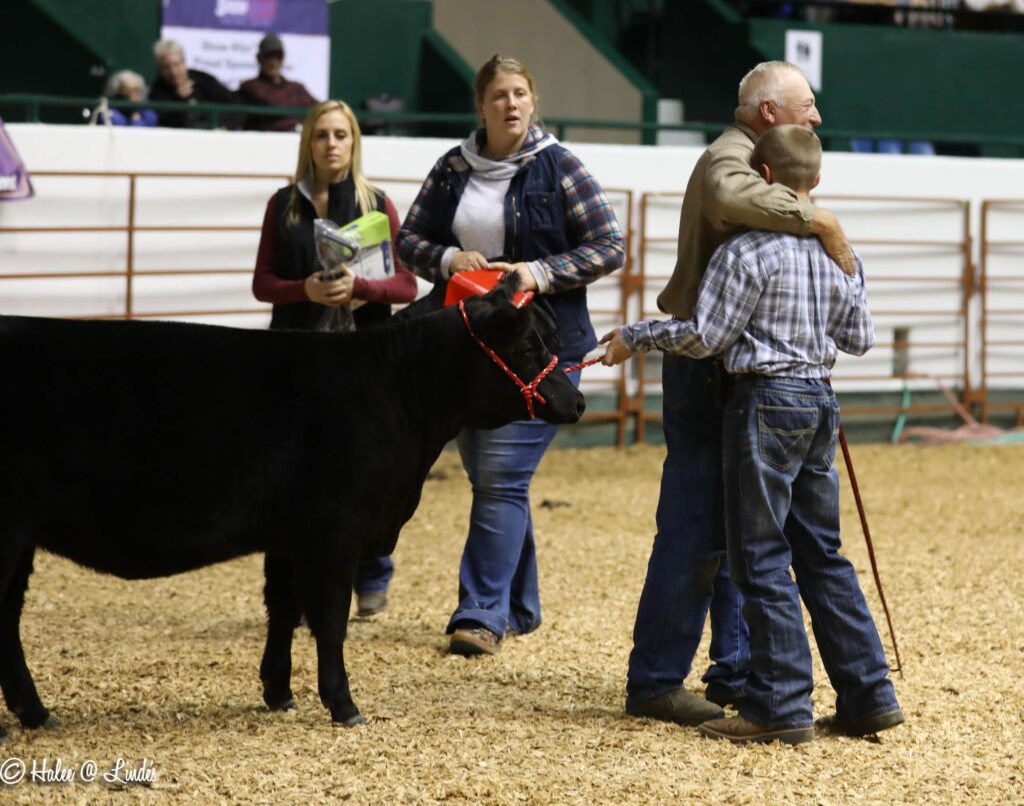 The Minnesota Beef Expo is proud to have awarded nearly 150 heifers to deserving youth across the Midwest since the start of Minnesota Youth Beef Experience Program (MYBEP) in 2004! Each year, cattle producers from across the region generously donate heifers to help young cattle enthusiasts get their feet wet in the beef business.

Each MYBEP winner is responsible for raising, breeding and maintaining complete records on care of the animal, while providing monthly progress reports to the original owner and the Minnesota Beef Expo. MYBEP recipients must also commit to participating at the Expo in the following year. The breeders who donated heifers will serve as mentors to the MYBEP youth and help guide them through their first year as cattle owners.

NEW FOR 2021 ONLY: MYBEP recipients must be 12-17 years old, participate as a 4-H, FFA or junior breed association member and live in Minnesota, Iowa, North Dakota, South Dakota or Wisconsin. Each year, youth must apply to be considered to receive a heifer, and an expert panel of judges will score applications to select MYBEP recipients.

Questions about MYBEP can be directed to Expo staff at info@mnbeefexpo.com or 651-643-6476. Applications for the 2021 MYBEP program will be available in late summer!
LEARN MORE ABOUT THE 2021 DONORS AND 2019 RECIPIENTS!
RULES & INFORMATION
---
General Information
MYBEP recipients will receive a heifer donated by an experienced cattle family, organization or individual, two straws of semen from Minnesota Select Sires, an Andis cattle clippers, a show stick and 100 pounds of Purina Show Chow from Purina Animal Nutrition.
Applicant Requirements
NEW FOR 2021 ONLY: Must be 12-17 years on 10/21/21
Must participate as a 4-H, FFA or junior breed association member
Must live in Minnesota, Iowa, North Dakota, South Dakota or Wisconsin
Previous recipients of MYBEP heifers are ineligible to enter
Application Process
Applications will be judged on their commitment to agriculture, ability to define clear future goals, financial need and ability to raise the animal in a proper setting.
All applicants must complete the online application form thoroughly and carefully. Be mindful of spelling, grammar, punctuation and clarity.
Two letters of recommendation must accompany your online application.

One reference letter must be from your 4-H extension officer, FFA advisor or junior association leader.
One reference letter must be from an adult who is not related you but knows you well enough to comment on abilities and commitment.

Applicants must print, sign and return the applicant testimony signature page.
Letters of reference and the applicant testimony signature page may be emailed to info@mnbeefexpo.com or sent to
MYBEP – Minnesota Beef Expo
1265 Snelling Avenue N., St. Paul, MN 55108
Applications must submit a personal letter via the online application of intent explaining why you want/need the calf and why you feel you are a good candidate for this project. Letter must be limited to two typed pages.