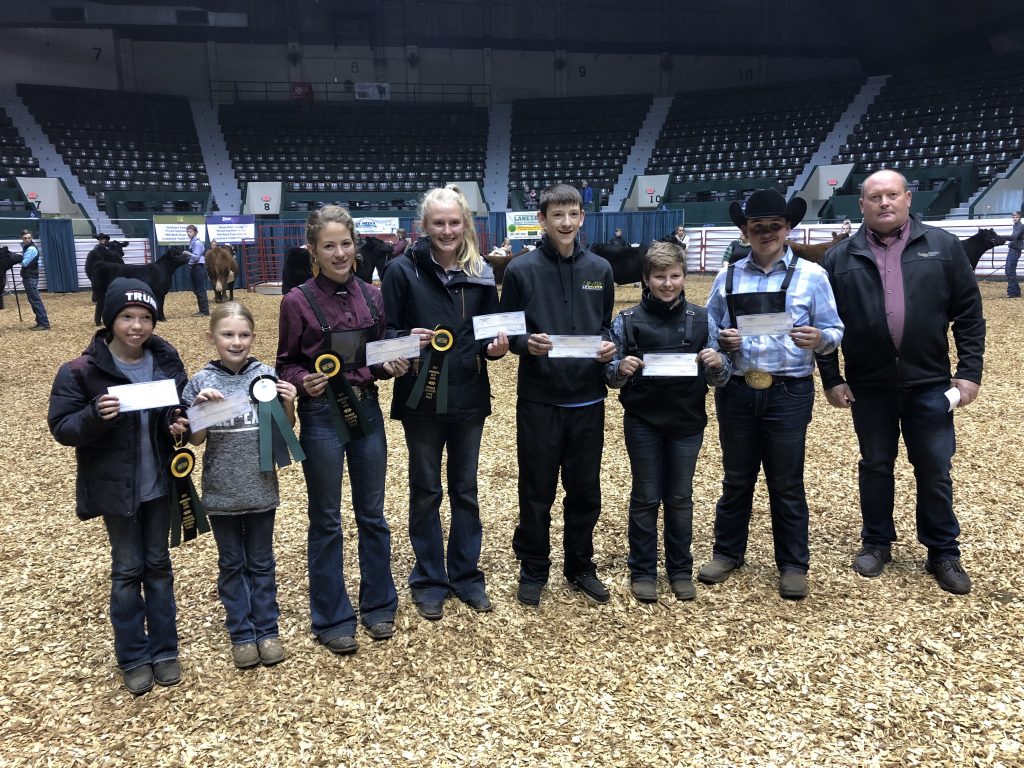 The prestigious premier exhibitor contest rewards youth who go above and beyond at the Expo each fall. Prizes will be awarded to the top five youth who participate in educational events and youth contests, and excel in the show ring. These awards will be announced during the Supreme Heifer Drive.

Questions about the premier exhibitor contest can be directed to Expo staff at info@mnbeefexpo.com or 651-643-6476.
RULES & INFORMATION
---
General Information
All youth showing are eligible to participate in the Premier Exhibitor contest.
A short informational meeting will be held prior to the Sullivan Supply Stock Show University seminar in the Warner Coliseum show arena. All participants are encouraged to attend.
Scoring & Awards
Points will accumulate for participation in the following events and contests:

Knowledge Bowl
Sullivan Supply Stock Show University
MYBEP Seminar
Judging Contest
Fitting Contest
Showmanship

Bonus points will be awarded for:

Knowledge Bowl placing
Judging Contest placing
Fitting Contest placing
Showmanship Top 5 placing
Placing of top animal shown

The exhibitor with the most points accumulated will receive the title of Premier Exhibitor.