The Minnesota Beef Expo has been proud to serve the Midwest beef industry since 2000, and are extremely excited to welcome exhibitors back to St. Paul, Minn., Oct. 21-24, 2021! Join us for a weekend packed with youth events, educational opportunities, a high-quality sale and more.
Please do not hesitate to contact us with any questions!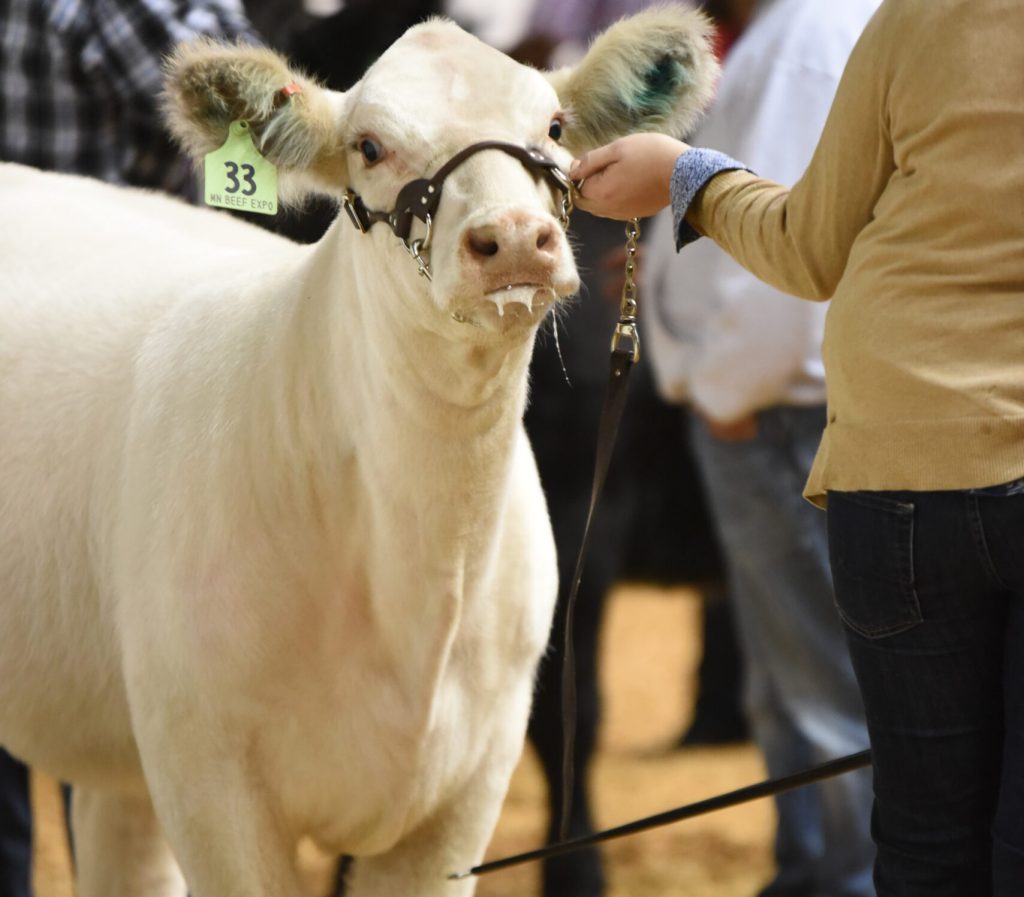 2021 Minnesota Beef Expo Announcements
FEATURED BREED: We're excited to announce Charolais as the featured breed for this year's Expo! Learn more about members of the Minnesota/Wisconsin Charolais Association here.

NORTH STAR POINTS SERIES (NSPS): The Expo will be a sanctioned show for the 2021 NSPS serving as the last show of the season. For more information, please visit the NSPS Facebook page or Instagram account, and visit their website.

EXTENDED AGE LIMITS: We're extending our age limits for the 2021 Expo to allow those who missed out in 2020 one final chance to participate. For the 2021 Expo only, youth may exhibit animals or participate in junior activities provided that they are in at least second grade and have not reached their 23rd birthday on opening day of the Expo. To apply for the Minnesota Youth Beef Experience Program, applicants must be 12-17 years old. Age limits will return to normal for the 2022 Expo.