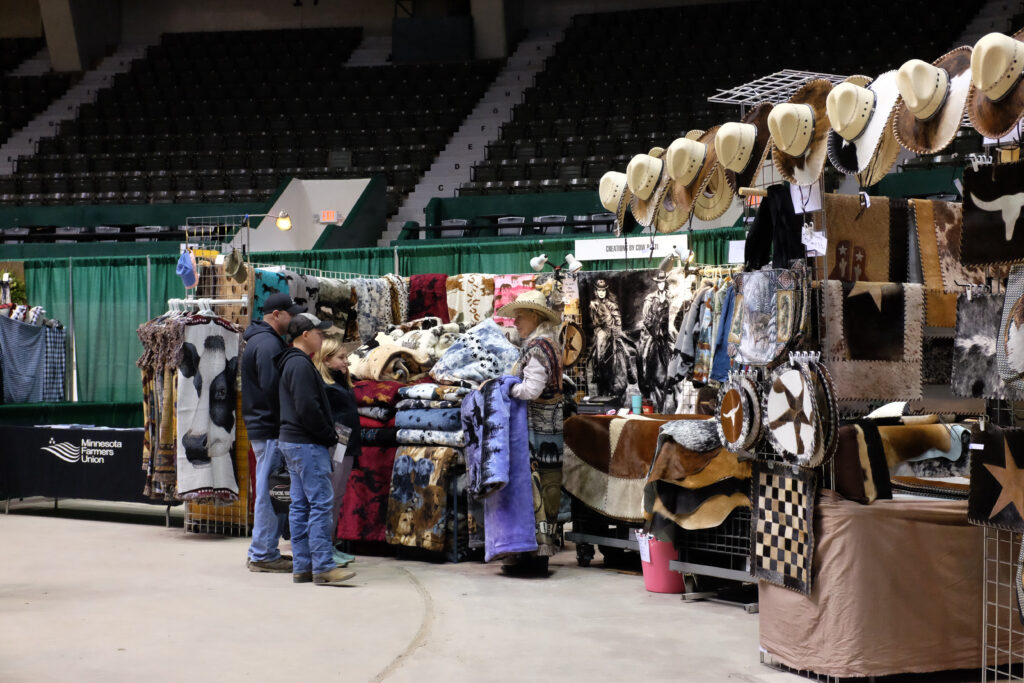 The Expo trade show provides the perfect opportunity for cattle producers and businesses to network and learn from each other. The trade show runs from Thursday at noon, to Sunday at 3 p.m. If you are interested in learning more about becoming a vendor, download the vendor handbook by clicking the button below or reach out to Expo staff at info@mnbeefexpo.com.
SCHEDULE
---
Lee & Rose Warner Coliseum Arena
Thursday, Oct. 21: Noon to 5 p.m.
Friday, Oct. 22: 10 a.m. to 5 p.m.
Saturday, Oct. 23: 9 a.m. to 5 p.m.
Sunday, Oct. 24: 9 a.m. to 3 p.m.
2021 Trade Show Vendors
---