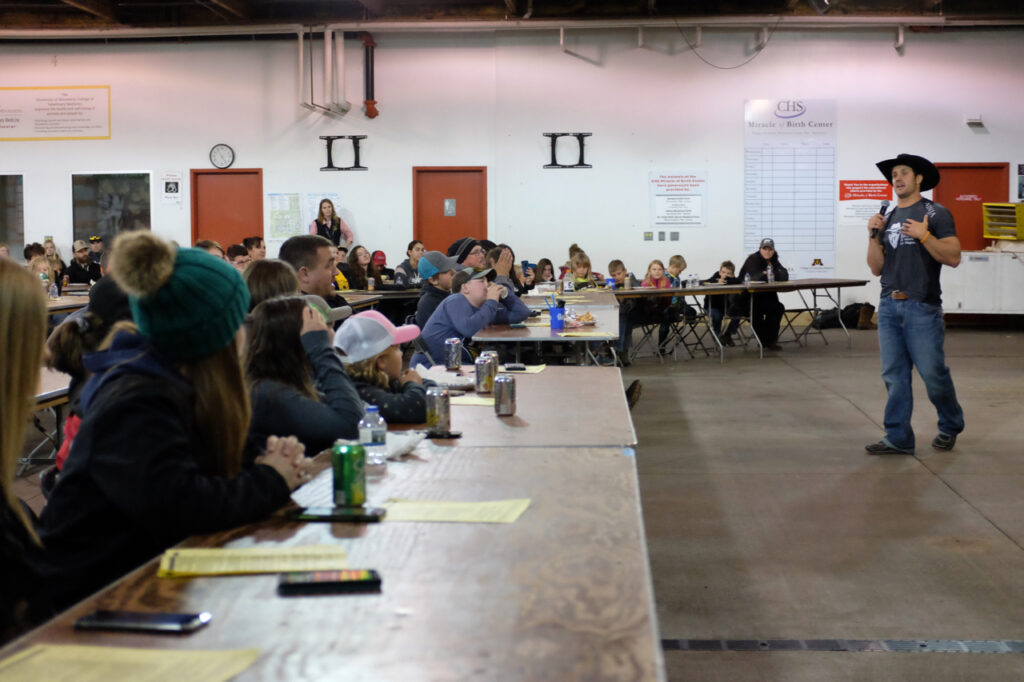 Each year the MYBEP Ideas & Insights Symposium brings together youth exhibitors and knowledgeable speakers for an incredible learning opportunity that kicks off the Expo.

Participating youth will have the opportunity to listen to a celebrity motivational speaker and select a range of sessions to learn about everything from management practices and nutrition to genetics and improving your MYBEP application. Past motivational speakers have included Amberley Snyder, motivational speaker, author and barrel racer; Lance Pekus, "The Cowboy Ninja" from America Ninja Warrior; and agricultural advocates, the Peterson Farm Brothers.
---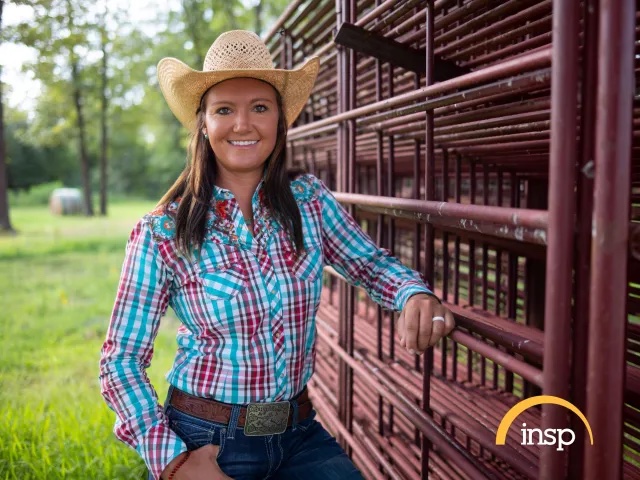 This year's featured guest is Katey Jo Gordon, the winner of season two of the Ultimate Cowboy Showdown! 

Katey Jo grew up in Jahl, N.M., and as a 5th generation rancher raising Red Angus cattle, she is no stranger to hard work. Katey Jo graduated from Tarleton State University in Stephensville, Texas, with a degree in kinesiology, and while there, she competed in rodeos mainly participating in breakaway roping, team roping and tying goats. Her collegiate highlights include winning the all-around and reserve in breakaway roping in the Southern Region, and finishing fourth in the nation in breakaway roping during the College National Finals Rodeo.

In 2021, Katey Jo appeared on season two of the Ultimate Cowboy Showdown, hosted by country superstar Trace Adkins on the INSP Network, where she beat out 13 other cowboys and cowgirls to be named the Ultimate Cowboy. She will join us during the MYBEP Symposium to share the lessons she's learned from growing up ranching, participating in rodeos and competing on the Ultimate Cowboy Showdown. Her goal is to inspire others to be the best cowboy or cowgirl they can be, and to chase their dreams.
SCHEDULE
---
Thursday, Oct. 20, 2022 (CHS Miracle of Birth Center)
5:00 p.m. – Pizza is served
5:10 p.m. – Welcome and introduction, Beef Ambassador contest information, explanation of three breakout sessions, and procedure to earn Premier Exhibitor points
**Move to Coliseum concourse to attend the educational sessions (Please use the Cattlemen's Code. If all chairs are full, move to another session. Please be respectful and attentive. Feel free to ask questions. Thank the speakers and group leaders as you leave.)
5:30 – 5:55 p.m. – Educational Session #1
6:00 – 6:25 p.m. – Educational Session #2
**All participants return to CHS Miracle of Birth Center.
6:30 – 7:25 p.m. – Keynote Speaker: Katey Jo Gordon, winner of the Ultimate Cowboy Showdown
7:30 p.m. – Announcement of the MYBEP Symposium heifer recipient. Heifer will be awarded to the MYBEP applicant with the next highest score. Applicant must be present to win.