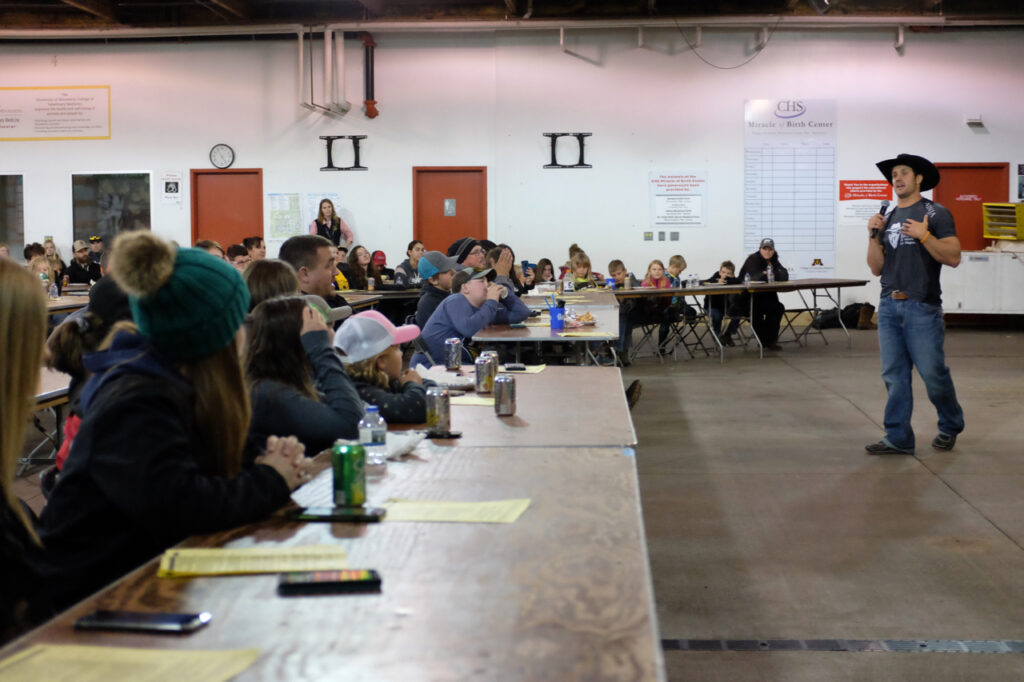 Each year the MYBEP Ideas & Insights Symposium brings together youth exhibitors and knowledgeable speakers for an incredible learning opportunity that kicks off the Expo.

Participating youth will have the opportunity to listen to a celebrity motivational speaker and select a range of sessions to learn about everything from management practices and nutrition to genetics and improving your MYBEP application. Past motivational speakers have included Lance Pekus, "The Cowboy Ninja" from America Ninja Warrior, and agricultural advocates, the Peterson Farm Brothers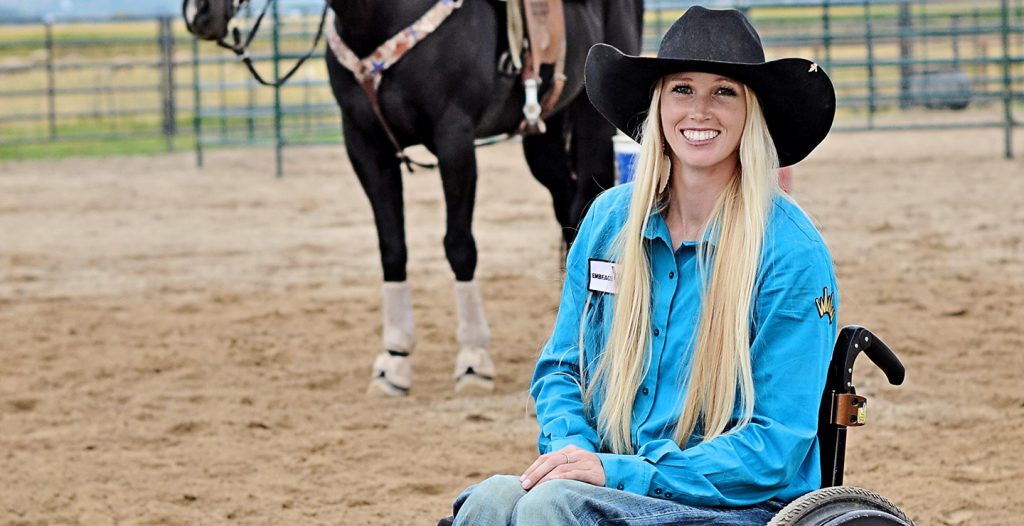 Introducing our 2021 MYBEP Symposium speaker: Amberley Snyder!
This year's featured guest speaker is Amberley Snyder, a barrel racer, author and motivational speaker who has fought her way back from tragedy after becoming paralyzed in a truck accident in 2010. Amberley now is inspiring thousands across America by telling her story and competing in rodeos across the western United States. Amberley was voted the fan exemption contestant at the world's richest one day rodeo, RFD-TV's The American, and her journey has been adapted into a Netflix movie, Walk Ride Rodeo!
SCHEDULE
---
Thursday, Oct. 21 (CHS Miracle of Birth Center)
4:00 p.m. – Pizza is served
4:15 p.m. – Welcome and introduction, Beef Ambassador contest information, explanation of three breakout sessions, and procedure to earn Premier Exhibitor points
4:30 – 5:25 p.m. – Session #1: Meet and greet with special guest, Amberley Snyder: Amberley Snyder is an American paralyzed champion barrel racer and motivational speaker. Her story is inspirational, and her message is powerful. Her journey has been featured in the Netflix original movie Walk. Ride. Rodeo. (2019) She also appeared in the third season of the drama series Yellowstone and has been featured in numerous magazines and television shows. She would like the opportunity to visit with the audience in an informal setting. Premier Exhibitor Participants: Remember, your passports will be stamped as you leave.
**Move to Coliseum concourse to attend the second session (Please use the Cattlemen's Code. If all chairs are full, move to another session. Please be respectful and attentive. Feel free to ask questions. Thank the speakers and group leaders as you leave.)
5:30 – 5:55 p.m. – Session #2: Choose one of eight options.
Hoof Care (Dave Capaske), Nutrition (Dr. Alfredo DiContanzo), MYBEP Application Tips (Goodrich), Choosing Your Next Prospect (Kyle Rozeboom), Vaccinations (Dr. Prigge), The Stockman Magazine (Katie Delaney-Johnson), Showmanship (Magen Tol) and becoming BQA Certified (Allison VanDerWal)
6:00 – 6:25 p.m. – Session #3: Choose one of eight options listed above. Attention Premier Exhibitor Participants: Remember to get your passport stamped and turned in to the group leader to earn your points.
**All MYBEP applicants and all guests return to CHS Miracle of Birth Center.
6:30 – 7:25 p.m. – Keynote: Amberley Snyder's "There is No Future in Giving Up" motto shows that this young woman has truly demonstrated that you must get back on the horse again, no matter how many times you have been thrown off. Her message will stay with you long after you leave the room. She will motivate you to set goals to overcome challenges thrown in your path, as well as open your heart to finding happiness regardless of your life's situation.
7:30 p.m. – Announcement of the MYBEP Symposium heifer recipient. Heifer will be awarded to the MYBEP applicant with the next highest score. Applicant must be present to win.