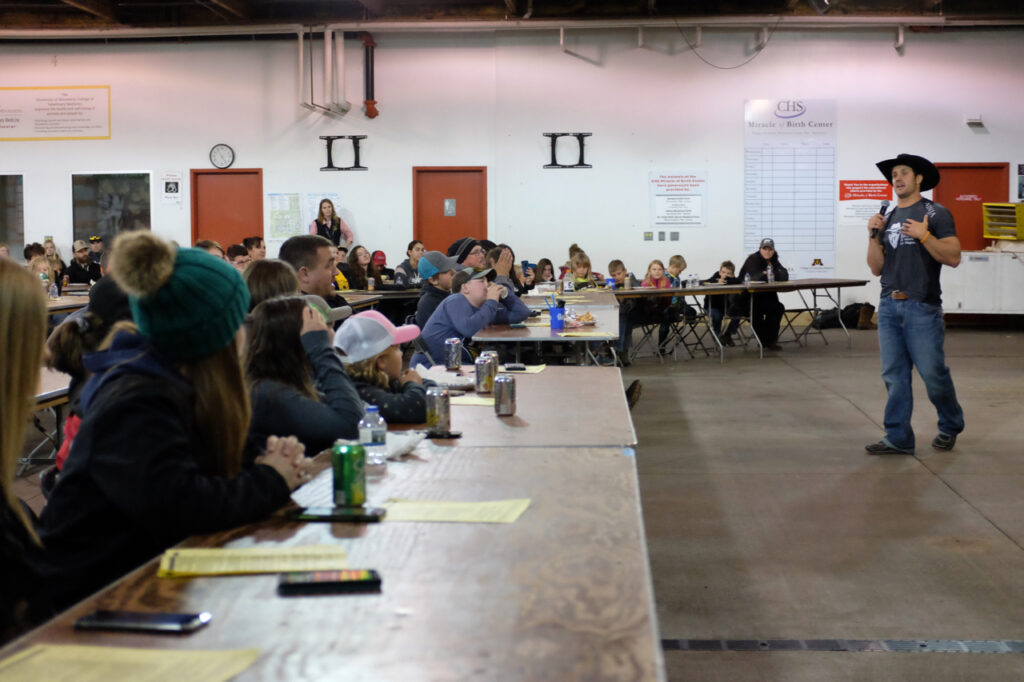 Each year the MYBEP Ideas & Insights Symposium brings together youth exhibitors and knowledgeable speakers for an incredible learning opportunity that kicks off the Expo.

Participating youth will have the opportunity to listen to a celebrity motivational speaker and select a range of sessions to learn about everything from management practices and nutrition to genetics and improving your MYBEP application. Past motivational speakers have included Lance Pekus, "The Cowboy Ninja" from America Ninja Warrior, and agricultural advocates, the Peterson Farm Brothers.

Stay tuned for more information about the 2021 MYBEP Ideas & Insights Symposium!
SCHEDULE
---
Thursday, Oct. 21 (CHS Miracle of Birth Center)
Exact schedule to be announced!