Donated by Gene and Roberta Francis Family of Lawton, N.D.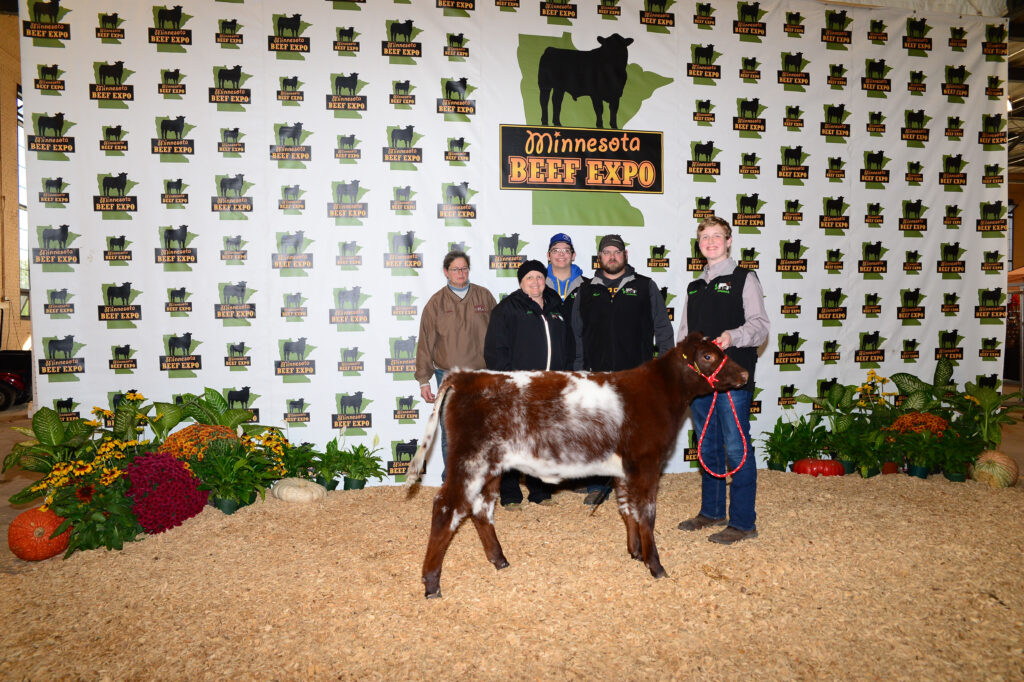 The Gene and Roberta Francis family is excited to participate in the 2019 Minnesota Youth Beef Experience Program through the donation of a Shorthorn heifer. Gene and Roberta are proud that their grandchildren are the sixth generation to be involved with Shorthorn cattle since the first Shorthorns arrived on the homestead of Roberta's great-grandfather in the early 1900's. Today, the herd consists of about 60 producing females. Bulls and females are sold as breeding stock, primarily to commercial producers. Steers are sold directly to a feedlot where carcass data is obtained and analyzed. Genetic selection is focused on ensuring the production of functional cattle that perform in the harsh North Dakota environment and have enough eye appeal to be accepted by Shorthorn breeders. Gene is a livestock hauler, and Roberta a registered nurse, so the cattle must be able to calve with minimal intervention. For that reason, most calving is done in May and June when the weather is warmer.
Gene and Roberta's three adult daughters, Crosley, Riley and Phoebe all showed Shorthorns as Junior exhibitors. Crosley won Showmanship titles at the very competitive Illinois State Fair Junior Show. Riley and Phoebe both served as Minnesota Shorthorn Lassie Queens, with Riley being crowned the National Alternate Queen. Most summers were spent with the family happily being involved with Junior Nationals, and they treasure the friendships which blossomed at these cattle events. Gene and Roberta and family believe in the importance of youth involvement in the beef industry and look forward to working with the individual who receives the Francis family heifer.