Donated by Bayerl Family Farm
Scott and Randilynn Bayerl and family of Kimball, Minn., on behalf of the Minnesota Shorthorn Association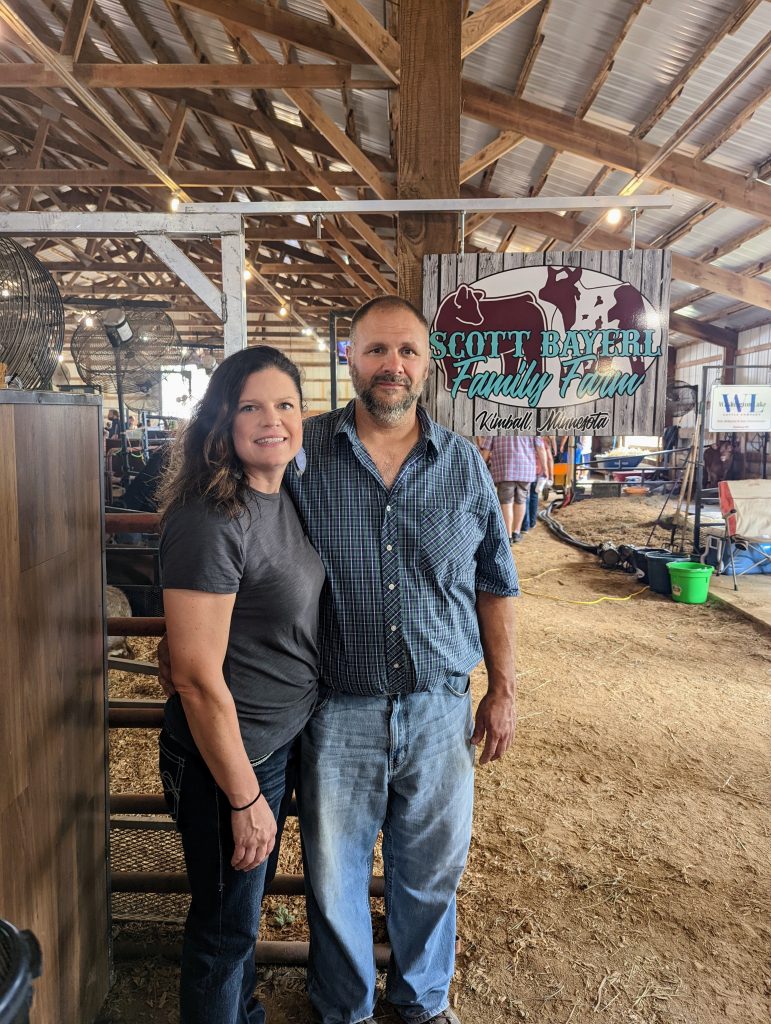 Scott Bayerl Family Farm (SBFF) started 20 years ago with a small herd of commercial and Shorthorn-influenced cattle. Scott's girls showed 4-H and open jackpots over the years, including Scott's oldest daughter Randi showing in 4-H, Jackpot shows and many years at the Minnesota Beef Expo, Minnesota State Shorthorn show and at the Shorthorn Junior Nationals when it was here in Minnesota. Scott's youngest daughter Mackenzie showed in 4-H along with the 2021 Minnesota State Shorthorn Show.  
In 2014 Carrie joined Scott, where they fell in love with the Shorthorns. Scott and Carrie decided to focus on improving their herd with genetics from elite breeders in the Midwest. Today their herd is a mix of Shorthorn and Shorthorn Plus Cattle for all levels of showman focusing on style, functionality and disposition. Scott and Carrie sell their calves privately off the farm, where calves are halter broke and ready to hit the show ring when you get them home, along with their experiences to help you along the way. Visitors are always welcome and they enjoy talking about the cattle.