Donated by North Grove Charolais
Dennis & Kari Fischer, Brandon Fischer, and Dustin & Maggie Fischer of Grove City, Minn., members of the Minnesota Wisconsin Charolais Association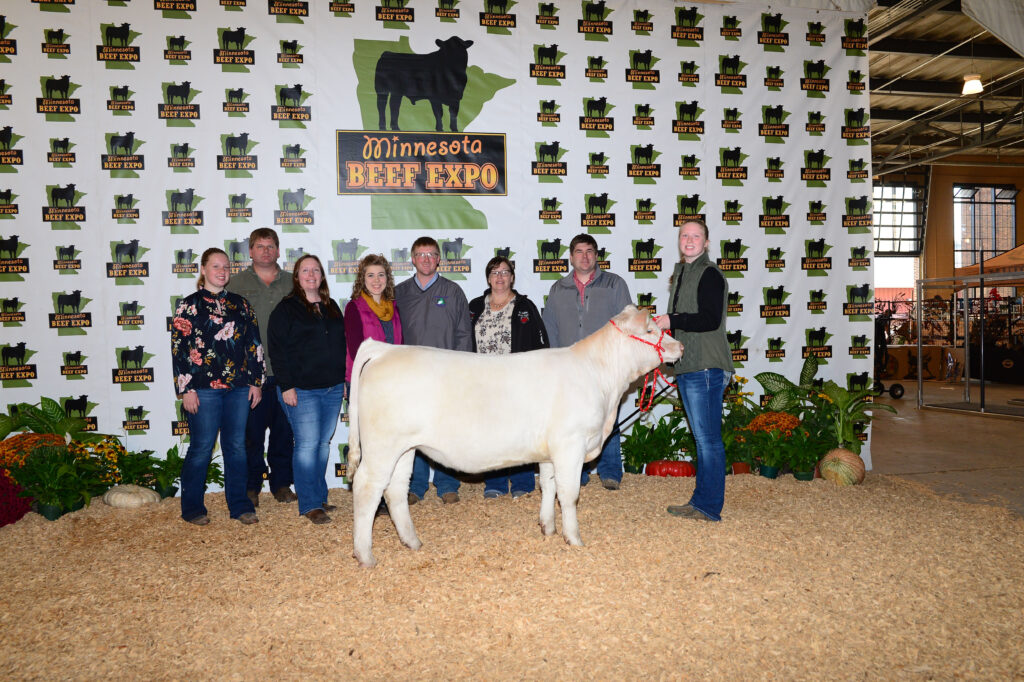 North Grove Charolais was established in 1994 by Dennis and Kari Fischer with the purchase of four Charolais heifers that became 4-H projects for their young children, Brandon, Jamie, and Dustin. Today the herd consists of about 60 head of registered Charolais and commercial cows used in their embryo transfer program. North Grove Charolais focuses on raising quality cattle that are performance-oriented, while standing out in the show ring. They strive to produce cattle with superior genetics that fit in any operation and genetics that will improve any herd. To provide maximum genetic potential, North Grove Charolais' breeding is 100 percent artificial insemination and embryo transfers. Their criteria in bull selection are backed by strong cow families, sound structure, depth of body, docility, performance data, and breed-leading EPDs. North Grove Charolais' embryo transfer program has been a very successful part of their Charolais operation. Today, their embryo transfer program consists of four elite donor cows. These cows are backed by popular genetics in the Charolais breed. North Grove Charolais markets their cattle through consignment sales across the Midwest. They also host an annual online sale in the fall.
North Grove Charolais is located in Grove City, Minnesota, which is 70 miles west of the Twin Cities. Today the farm is owned and operated by Dennis and Kari, Brandon, and Dustin and Maggie Fischer. The Fischer family is passionate about mentoring youth involved in the cattle industry. They are active youth leaders in Meeker County 4-H and the Minnesota Wisconsin Junior Charolais Association. They are also members of the American International Charolais Association. The Fischer family is excited for the opportunity to award a heifer and mentor a deserving youth!
---
Donated by the Minnesota Wisconsin Charolais Association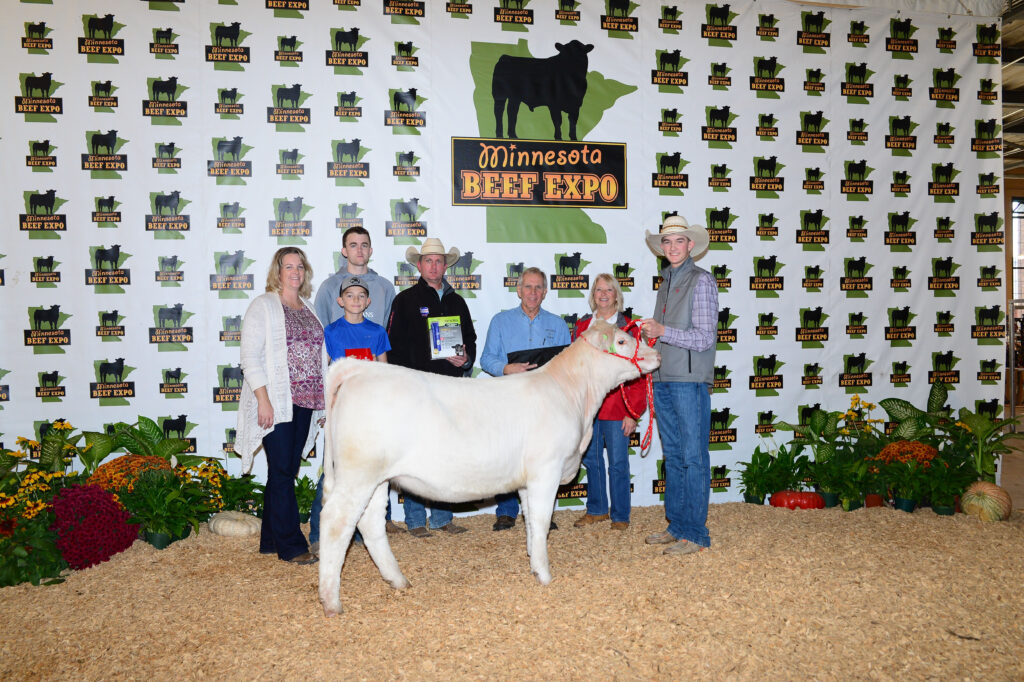 The organization has about 100 members that consist of commercial, feed yard and purebred breeders across the two states, and this heifer will be the 4th heifer that the Minnesota Wisconsin Charolais Association has donated to a fortunate young person and the 4th time a member from the Association will mentor the youth. The past MYBEP Charolais recipients continue to be very active in cattle-oriented events.