Donated by Mill Iron Lazy 5 Cattle Company, Michael & Amy Brass, Grant & Korri Brass and family, Mackinzie & Colin Brass of Rochester, Minn., on behalf of the MN/WI Charolais Association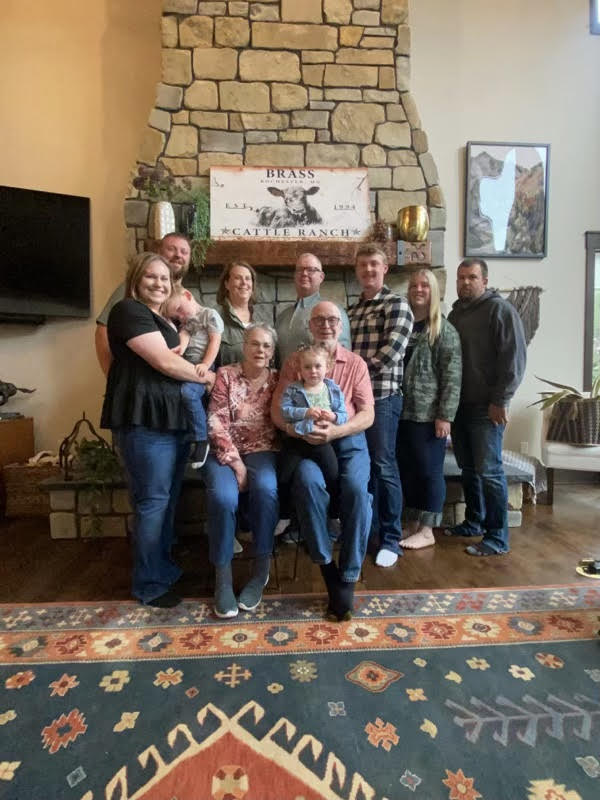 Mill Iron Lazy 5 Cattle Company is owned and operated by the Brass family near Rochester, Minn. The operation consists of a sizable Charolais herd as well as Simmental and some Angus.
While the family has always been heavily involved in the ag and cattle industries, their introduction to the Charolais breed began with four Charolais heifers that were purchased for their oldest son to show. From there, their love and passion to produce high quality, high performing purebred cattle began to grow and has only continued to over the years.
The purebred Charolais herd has become a small piece of a large, diversified farming operation. The herd is used to produce quality herd sires that are used on the crossbred cow herd and generate replacement females to continue growing and improving genetics within the herd. The cow/calf project was a family favorite; seeing their females become working cows has always been the goal.
When the kids were younger, they were active in 4-H, FFA, and multiple breed associations including the MN/WI Charolais Jr Association. Through those organizations they have made many lifelong connections and have been given countless opportunities. Although the kids are too old to participate, they remain heavily active within the cattle industry, working on the farm and mentoring youth through 4-H.
The Brass family is excited to be a part of the MYBEP program this year. Exposing more young people to production agriculture and specifically cattle production will only benefit our entire industry and they are proud to be a small part of that.