Donated by Mittag's Shadow Ridge Ranch
Randy and Liz Mittag of River Falls, Wisc., members of the Minnesota Hereford Breeders Association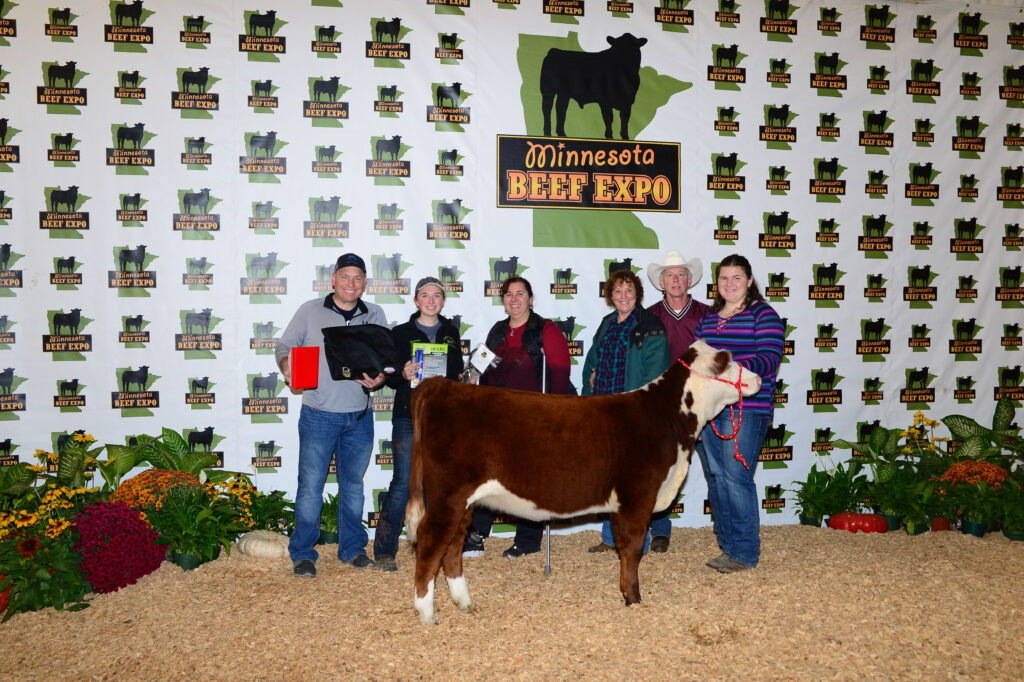 Shadow Ridge Ranch was established in 1996 on a small hobby farm outside of River Falls, Wisconsin. By recommendation of the family veterinarian, Registered Polled Herefords became the chosen breed for the family because of their docile temperament, superb mothering ability and lack of horns. Liz's first cow and calf were purchased at an auction. The herd quickly increased in number with cattle purchased by private treaty and at the Indianhead Polled Hereford Association Annual Cattle Sale. By using A.I. and quality herd sires, Shadow Ridge Ranch's herd size has increased with cattle that have sound legs and feet, good udders, excellent mothering abilities and quality carcasses with large rib eye and well marbled meat. In 2012, Liz met Randy Mittag, and they joined forces.
Randy and Liz moved south of River Falls where they have established a management intensive grazing farm and calve 25 – 30 cows. Calves are raised for breeding animals, and steers are sold privately. The Mittag's finish steers as corn finished and have begun providing grass fed beef for a local food cooperative. Shadow Ridge Ranch is honored to be able to provide a heifer to a young person. Randy and Liz hope to motivate the recipient to enjoy and appreciate Herefords as much as they do.