Donated by Neil Farms
Steve and Keely Neil and family of Northfield, Minn., on behalf of the Minnesota Hereford Breeders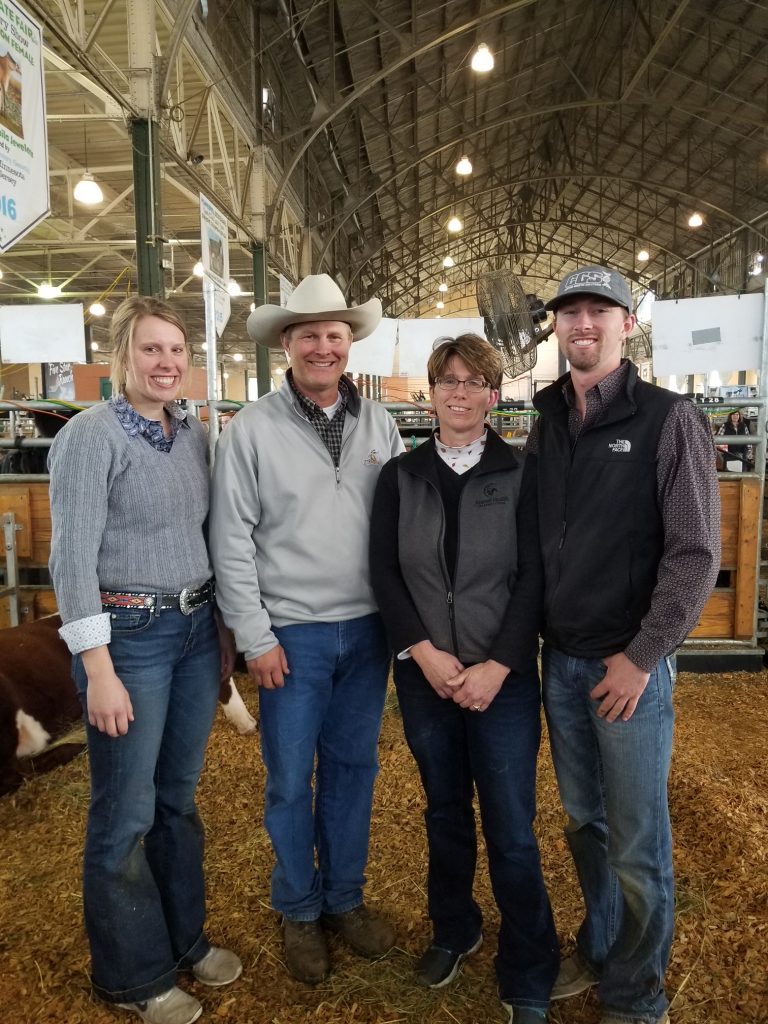 Steve, Keely, Jackson and Hannah Neil of Neil Farms are proud to donate the Hereford heifer to the MYBEP program this year! Steve's journey into the Hereford cattle began in 1975 when his parents gifted him a Hereford heifer and steer for his first 4-H project. The cow herd today consists of 100 bred cows. The Neil's utilize performance testing, artificial insemination, embryo transfer and DNA testing to improve their genetics. We merchandise our cattle at an annual fall female sale, Go-Pher the Purple sale, Minnesota Beef Expo and the Sioux Empire Livestock Show.
The Neil children, Jackson and Hannah, were raised in the livestock industry and were involved in Dakota County 4-H, Randolph FFA and the Minnesota and American Junior Hereford Associations. Many great life lessons were learned from showing livestock and involvement in these organizations, and they both have received their college degrees and have full time jobs away from home. Jackson lives in Brandon, S.D., and works for Performance Livestock Analytics, and Hannah lives in Fairmont, Minn., and is the Martin County 4-H program coordinator. The Neils are happy to give back to the industry that has given us so much, and they wish the best of luck to all the applicants.