Donated by Scharpe Angus
Jim and Myrna Scharpe, Matt and Gwen Scharpe, and Katelyn Scharpe of Arlington, Minn.,
on behalf of the Minnesota Angus Association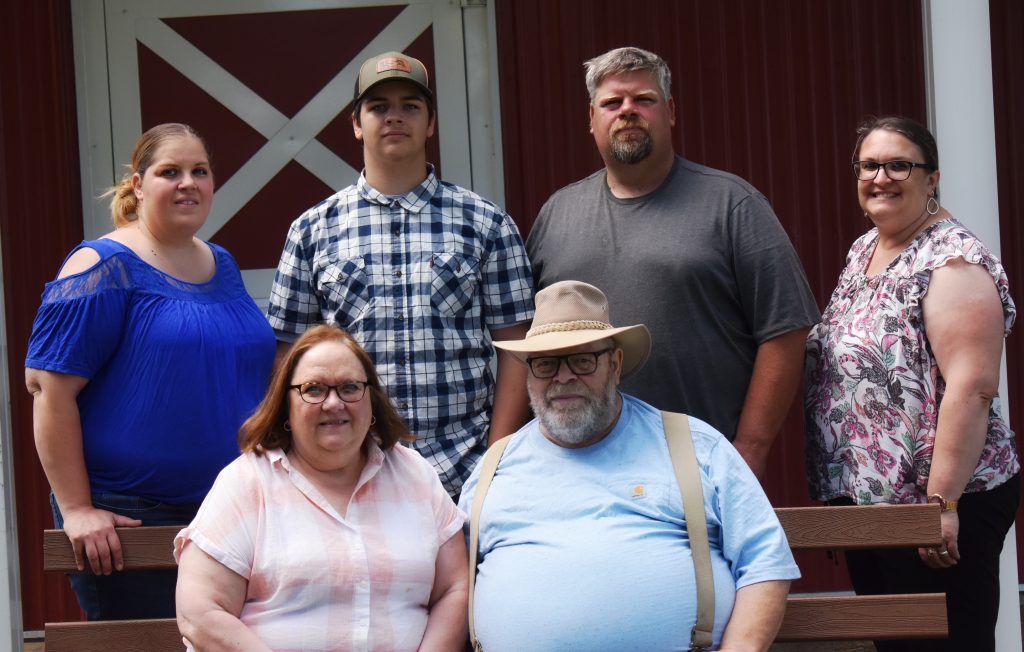 Scharpe Angus was started in 1987 when Jim and Myrna Scharpe purchased two Angus heifers for their sons, Matthew and Daniel, from Jim and Pete Hassing of Hassing Angus Farms as 4-H projects. The herd would grow to 20 head and were shown in many local, state and national shows by their children Matt, Dan, Jennifer, Becky, Katelyn and Peter. Matt along with his wife, Gwen, and two sons, Caleb and Jacob, became partners in the operation continuing to raise Angus cattle focusing on production, growth and efficiency. Scharpe Angus has included Red Angus and Gelbvieh Balancer cattle into the program. 

Jim and Myrna had been active in the Minnesota Angus Association and Auxiliary. Jim was on the board of directors and served as executive secretary. Myrna and Jim served as advisors to the Minnesota Junir Angus Association. They were also involved in the Sibley County 4-H program serving as adult leaders. Matt and Gwen are active with the Sibley County 4-H program as adult leaders and the beef project. 

Scharpe Angus is proud to donate the Angus heifer to the MYBEP program. The heifer comes from their oldest and most productive cow family. The original heifer was purchased in 1989 from Hassing Angus and has been the backbone of their operation. The Scharpes are excited to donate this heifer to a deserving youth to start their Angus herd and look forward to helping them in any way they can.