Donated by Thorson Cattle Co., Terry, Adrienne, Josh, Angela, Whitnei, Tara and Emmy Thorson of Glenville, Minn.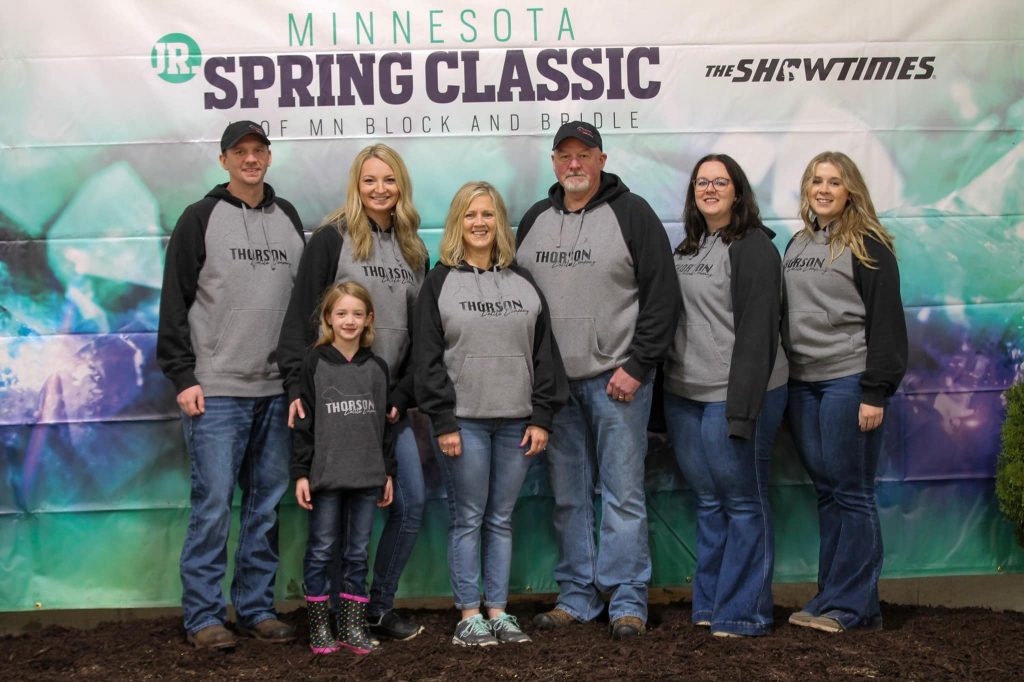 Thorson Cattle Company is owned by Terry and Adrienne Thorson with their three kids, Josh and his wife Angela and daughter Whitnei, and daughters Tara and Emmy. Their operation consists of 50 head of registered Maine-Anjou, Mainetainer, and Maine-Angus cattle right on the southern border of Minnesota. They sell calves off the farm privately and this winter are selling bred heifers on the Combined Forces online sale.
The Thorson family has been a part of the Maine-Anjou breed since the early 90's. They have shown Maine-Anjou cattle at a majority of their MN State Fair careers as well as participating in the Maine-Anjou Junior Nationals for the last several years.
The Thorson's have always prided themselves on being involved in their customers' show careers. Building relationships with the families they sell to is part of what they love about the beef industry, especially the close-knit Maine-Anjou breed. When approached about donating a Maine-Anjou heifer to this years MYBEP program, they were honored to be involved in this youth program as a chance to help a future generation get into the cattle industry!
This heifer was donated with support from Hawkins Cattle, County Road Cattle, Steck Cattle and Eastview Maines.