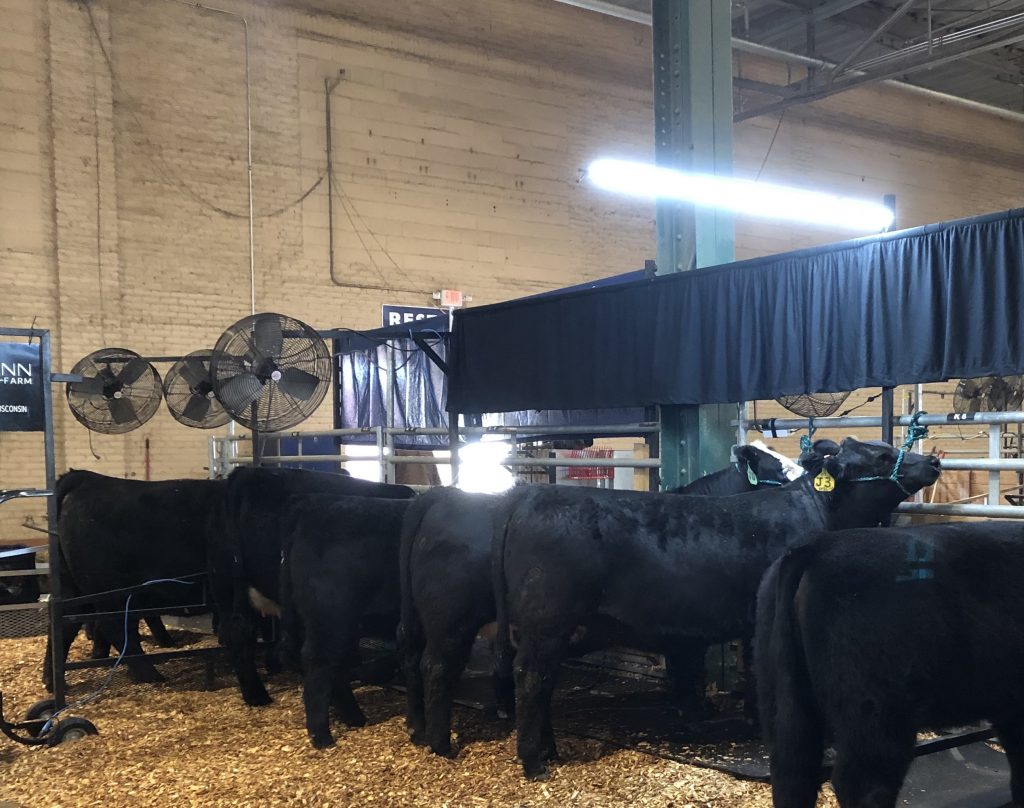 Seedstock displays are designed to be a promotional tool to enhance awareness of your herd to fellow breeders and commercial cattlemen. Join us for this great networking opportunity!
Seedstock display animals will be displayed in a tie stall. Stall fee is $55/head if registered by Oct. 9, 2023 and $75/head if registered by Oct. 11, 2023. Fee includes bedding, but does not include tie-outs.
Questions about Seedstock Displays can be directed to Expo staff at info@mnbeefexpo.com or 651-643-6476.