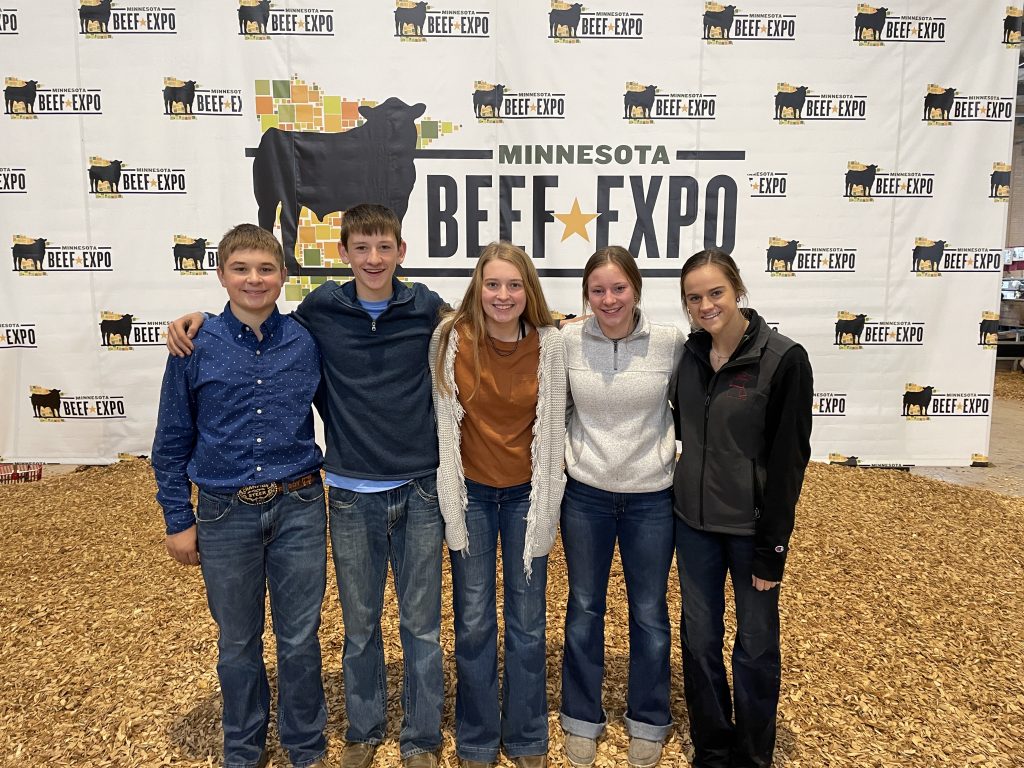 The Minnesota Beef Ambassador Team helps promote the beef and agricultural industry to consumers as they develop skills of leadership, communication and self-confidence. The program highlights the positive impact cattle farming has on our health, economy and environment.

The Minnesota Beef Ambassador Team consists of one senior beef ambassador winner, up to two senior team members and up to two junior team members. The senior beef ambassador winner will receive a $500 scholarship, the senior team members will receive a $250 scholarship, and the junior team members will receive up to a $100 scholarship.

Senior contestants must be between 16-19 years old, and juniors must be between 13-16 years old by Sept. 1, in the year they are applying for the program.

Questions about the Minnesota Beef Ambassador Team may be directed to Natasha Mortenson at natasha.mortenson@riverviewllp.com 320-815-8459 and Royalee Rhodes at royalee@mnbeef.org or 763-479-1011.

Applications are due Oct. 8, 2021, and can be mailed to Minnesota Beef Council, Royalee Rhoads, P.O. Box 39 , Maple Plain, MN 55359, or emailed to royalee@mnbeef.org.